"If you are lucky enough to have lived in Paris as a young man, then wherever you go for the rest of your life, it stays with you, for Paris is a moveable feast." – Ernest Hemingway
Please believe me when I say that this absolutely true. Once you have lived in Paris, and resigned to the fact that you are a Parisian, and that you will always sound snobbish when you talk about the way your life was in Paris, you will know happiness. "Did you know the French put their bread on the table?" "I miss macaroons." "What time does the metro, sorry, I mean bus finish at?" A very short inexhaustive list of things that I have said to friends and family back in Ireland. They all just roll their eyes and give you that sort of "oh what an arsehole" look before moving on to a completely different topic.
However, while you will be shunned, poked and prodded by your friends and family back home, there are things about Paris that make it all very much worth it.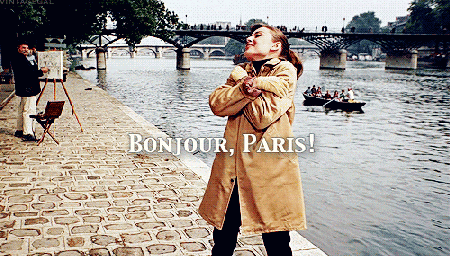 Thank you Audrey.
It's just gorgeous.
Everyone is in some way slightly infatuated with Paris. More often than not, people say they would give their right arm to live in Paris for a while. Honestly, if I was told I had to give up my right arm to stay here, then I think I really would. Paris is a disease. But one covered in wrought iron balconies and beige coloured sandstone. It has always been the city to turn to when you want to go somewhere beautiful on holidays. Even the "poorer" neighbourhoods are infinitely more picturesque than some of the nicer places in most countries in the world. Things that for
Parisians
are very banal are pieces of art for foreigners. People always seem to marvel at the beauty of the Parisian metro, but most locals will say they hate the metro and find it completely hideous. However their cynicism doesn't take away from the beauty that's sprinkled all across the city.
If you don't believe me, all you need to do is watch the opening to the film "Midnight in Paris", and you should understand. And even if you do believe me, it can't do any harm to watch it anyway.
 Need I say more?
The Food.
It seems almost unnecessary for me to elaborate. But Elaborate I shall! Paris has for centuries been known as the centre of
cuisine and food
in general. The French are definitely very proud of the culinary traditions, as they rightly should be!  The French meal, before even speaking of any recipes or food and wine, is protected by UNESCO. French meals take hours. You first have to have your entrée, then the main course, the cheese course, the dessert, and then to top it all off, a coffee and hours of conversation. Most probably about something very political that everyone is both angry and in utter disagreement about. All part of the French charm.
As for the food, I could go on forever. If I had to leave France tomorrow, the one thing I would miss the most is the food. French cuisine is vast. There truly is something for everyone. France's geographical diversity is partly to thank. The warmer southern regions on the mediterranean sea give us the beautiful light and citrusy sea-food like
Bouillabaisse
, from the Atlantic we get the classic mussels and chips. The Alpine regions give us a whole host of dishes to warm the heart and body like
Fondu
(chocolate and cheese). Burgundy can be worshipped for its wine, as well as it's
Boeuf
and
Fondu bourguignons
. Paris itself has given so many wonderful dishes like the simple but classic
steak frites
. Literally "steak and chips".
We must must must also talk about bread. Irish people haven't got a clue about good bread. Brennan's is not good. there, I said it! Cuisine de France is nothing like the actual Cuisine de France. Our bread is dry, and stodgy and quite frankly disgusting compared to the light, fluffy, inviting interior of a freshly baked French baguette. Everything about the baguettes here is perfectly crafted. The touch, the smell, the taste, the sound.
The most important product from France however, the one that determines whether or not you are worthy of living in this great country, is cheese. And you bet your nelly there's a lot of it. At least 1,200 different varieties according to the Centre National Interprofessionnel de l'Économie Laitière. Any French person that has ever lived outside of France will always say that the one thing they missed the most from back home was good cheese. In other countries we aren't used to variety and excellence of good cheese. Even the local supermarket sells cheese of such brilliant quality that there is very rarely a need to spend more than €4 for an excellent slice of brie or camembert. And the things the French do with cheese, well it's simply pornographic. On bread, potatoes, meat, vegetables, in sauces, with wine etc. They are the pioneers of the cheese world and they show no signs of slowing down (and neither does your waist once you get the cheese-bug).
But whatever you decide to feast on, I think Julia will always say it better: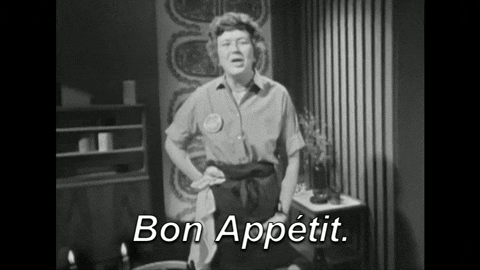 The Arts.
Regardless of your taste in art, music, sculpture, literature etc., everyone can find something to make them passionate them in Paris. You can visit some the largest and most established museums and art galleries in the world, including the Louvre, the Musée d'Orsay, le Centre Pompidou, Musée de l'Orangerie, and the list goes on for miles.
Music is in no short supply either with a huge selection of music venues to choose from. Classical music, opera and ballet in the Palais Garnier, or Opéra de Bastille. Some of the biggest modern artist in the Olympia and the Bercy arena.
Some of the greatest film directors and actors and actresses just happen to also be French. There are over 5,000 cinema screens in the French capital. And with all those screens come all the premiers, avant-premiers et cinematic events that you can imagine. You can also enjoy any sort of movie you'd like from the latest blockbuster, to and oldie black-and-white "polar" from the 50's.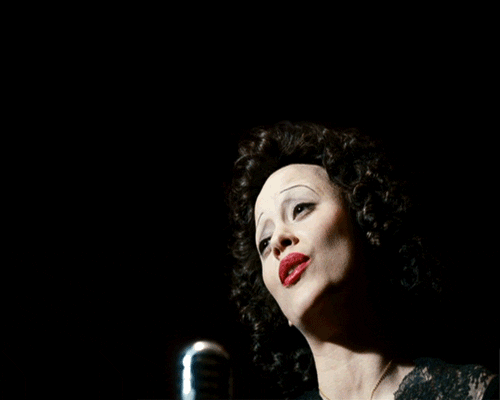 France is also the origin of countless actors and directors, Marion Cotillard, Luc Besson, Gerard Depardieu, Audrey Tatou, Brigitte Bardot, Catherine Deneuve, Jean-Pierre Jeunet, Gaspard Ulliel to name just a few. They have made a massive contribution to cinema all over the world, particularly Marion Cotillard of late, recently being awarded an oscar in 2008 for her portrayal of Édith Piaf in "La Môme".
Edith Piaf is another tragic star from France who still has a strong hold on French culture and people. Born into poverty in a pre-war Paris, she is now a symbol of a glorious of la chanson française (French song from the glory days of music i.e. 40's – 60's).
Fashion.
 You cannot talk about Paris without at least mentioning fashion. France has long been regarded as one of, if not the, capitals of world fashion. This is yet another area in which the French excel, on all levels. A huge majority of the largest fashion in the world are from Paris. Louis Vuitton, Chanel, Hermès, Dior, Givenchy, Cartier, Lacoste, Longchamp, and this list goes on. Many icons and pioneers of clothing, even feminism, such as Coco Chanel who changed attitudes towards something as simple as women wearing trousers, have called Paris home.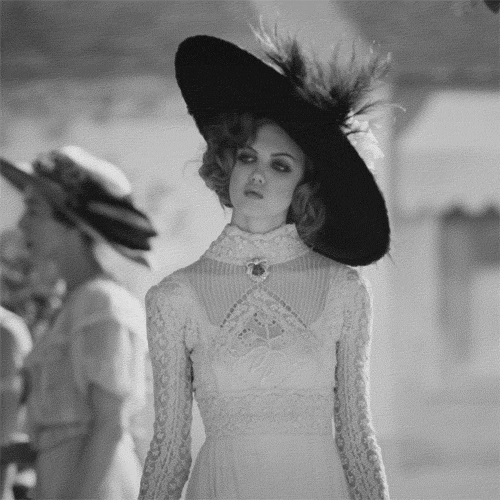 Parisians have also acquired the stereotype of being the best-dressed people in Europe, if not the world. However people have told me that they don't find Parisian fashion is nothing to write home about. An English friend once told me that in London "you can see fashionistas who will wear alarm clocks around their neck". I will admit that Parisians may be a little timid when it comes to pushing fashion boundaries. It would be very difficult to find a French person who would even consider wearing an alarm clock as a serious accessory. But if you look closely, you'll notice that most people are very well put together. The French dress to look impress, not to shock.
Most Parisian style includes very neutral colours, but artistically put together with THE right shoes and THE perfect watch or necklace to top it all. Style is very minimalist. Even makeup is very basic. You either focus on your eyes or lips, one or the other, but not both. That would be too much (which my sister couldn't believe). Just look up Inès de La Fressange (the first exclusive Chanel model) on Google Images, and I think all should become clear.
Anyone can be Parisian.
No matter who you are, you can always make Paris a home. Everyone shares the same footpaths and metro carriages. We may not always get along very well, but our disagreements will never be the end of us. Paris has seen some very dark days, and there are surely more to come, but there will always be a Paris to find a cosy café in. And even though the city may be rocked by inconceivable change, everyone will always be welcome. Anyone can be a Parisian. Parisian is a care-free "ça va aller" (sure it'll be grand) attitude that you use as sun glasses to screen out the bad parts of life. Everyone loves to complain, the French even made it into an Olympic sport, but they will also throw back a glass of wine and say "ça va aller". And I think that's a wonderful way to look at life. Although things may seem a bit doom-and-gloom, in the end, ça va aller.
I think I've gushed my feelings enough for the moment. It's been harder than I thought it would be to explain something that is so evident in my brain, that Paris is a wonderful city. So please
move to Paris
. It's not a city to see. It's a city to live. Walk down the streets, run in front of speeding scooters, stand in puddles in nice shoes, and all that jazz. All because it's Paris.