Apartment hunting is usually somewhat of a nightmare regardless of where you are going to move to, but apartment hunting in Paris can be depressing, incredibly challenging, and very very time-consuming, but there is always light at the end of the tunnel.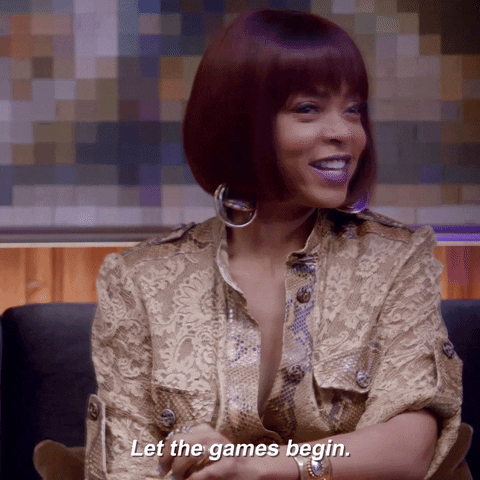 Getting started.
To begin, I will let you know straight away that rent in Paris can be incredibly expensive. Most apartments above 25m2 in Paris cost above €1000 a month. Space is really a premium with a population density of close to double that of New York. You will need to be prepared to give up a lot of space. Your first Parisian apartment will more than likely be a studio with the kitchen, bedroom, living room, and study space all in one room.
Now before even looking online, the best thing to do is get your dossier together. Here's a quick checklist of things that you'll need to provide:
A piece of valid photographic ID. (Passport, State ID Card etc.)

A RIB (Relevé d'Identité Bancaire) A

little piece of paper from your bank that shows all your account details i.e. account number, IBAN, BIC etc.

If you work, a copy of your work contract.

If you work, a copy of one of your three latest payslips. All three if possible.

If you are a student, your Certificat de Scolarité (Certificate of School Attendance).

A motivation letter. Optional but recommended, to show just how lovely you are.

A copy of your

titre de séjour

if you are from outside of the European Union.

A copy of your last tax return can also be asked for, but since you probably haven't paid taxes in France yet this may not be necessary.

You may also be asked to supply something that proves you live somewhere. The standard document accepted is a utilities bill which displays your name and address. (If you don't have one you should still be able to find an apartment, just talk about it with the estate agent).
Something that makes renting apartments in Paris, and France is a new type of insurance called "l'assurance loyer impayé" (insurance against unpaid rent). Many owners have decided to take this insurance policy which ensures that despite the financial situation of the renter, the owner will be paid the rent every month. The problem is that if the owner has opted for this insurance policy, you need very very very stable financial foundations. Legally this means that your salary has to be more than three times the amount of the rent. Which means that if you earn the minimum wage, which is €1,149.07, your rent has to be under €383.02. This is not feasible in Paris. For one person you need to put at least €550 aside a month for rent. Here everyone is in the same boat. The French and the foreigners.
Garants.
If you manage to find an owner who doesn't have this insurance policy, there is another way to ensure that he or she will get his or her money at the end of every month. And that is to have a guarantor. This is a person who will promise to pay your rent, should you be unable to. The real clincher, and the one that drove me mad personally, is the fact the your garant cannot live abroad. Which can make the whole process so much more complicated. So I've taken the liberty to find you all a few alternatives.
The first possibility to check out, is your bank. Depending on your bank, they can sometimes be your garant. This could be a factor to take into account when selecting your French bank. La Caisse d'Épargne, BNP Parisbas and Société Générale all offer this service, but of course there are terms and conditions. Some banks will only propose to people under thirty and even then for only a certain amount of time.
Another option is to go the social welfare route. This is the service I used as my bank does not offer to be a garant. The site that I used was called VISALE. This is a free service that will pay your rent should you ever not be able to pay. And it's incredibly easy to use. All you need to do is go onto their site and fill in all your details and send your application off and wait. There are certain conditions so it won't be a viable option for everyone, but for most people who have moved abroad it should be of some assistance.
If none of the options outlined here have helped, the best thing to do is to go agency-hopping. Basically you spend your day going from one estate-agency to another and then another asking about possible places to rent. And explain your situation to the agents and they should be able to give some good advice, or they might even know a kind owner who isn't very strict on the rules and regulations. Agency-hopping really is one of the best ways to find an apartment in Paris where renting is incredibly competitive. It's how I managed to get the sort of apartment I was looking for. Don't forget to be nice to the agents. If you're nice to them, they'll be nice to you. And try to get them chatting and thinking. They might have some apartment stored in the back of their minds that may have a few quirks that others may not have appreciated, but that will be your perfect home. 
You'll proabably want to have a look for apartments online before you arrive in Paris, so here is a shortlist of sites that could help you find your dream French home:
Once you've found an apartment that interests you, it's time to throw yourself at it with all the power possible. Make sure that the real estate agency knows that you are in love with this apartment (even if you aren't really). Send your dossier and everything else that the agency has asked for, and make sure to call to make sure that things are moving, or that they let you know if you are refused. Sometimes people can forget to let you know that the owner has chosen someone else and it can leave you hanging a little bit.
I hope I haven't frightened you too much with all the administrative hoop jumping involved in finding an apartment in France, but the battle really is worth it. When you can finally turn the key in your door, walk into your beautiful Parisian apartment, sit down on your couch and really feel at home in the greatest city on earth. It really makes all the paperwork worth it.